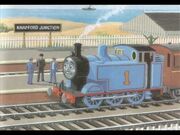 Knapford is a small town at the estuary of the
River Els
just south of
Tidmouth
.
Knapford Station is the junction for the North Western Railway's main line and Thomas the Tank Engine's branch line there is also a goods only station at Knapford Harbour where Percy the Small Engine works.
Some maps of the island show the main line terminating at the junction though tie in books by the Awdry's state that the terminus or big station is Tidmouth. Also on some maps Knapford does look the larger town whereas the Rev Awdry stated in the book The Island of Sodor – its People, History and Railways that it is a smaller dormitory town of Tidmouth.
According to the Rev Awdry's "research" into Sodor's history there have been 2 previous stations at Knapford both south of the River Els whereas the present one is north of it. Although illustrations in the books Thomas Comes Home and Thomas and Victoria show the junction station being south of the river with no harbour or town and also with its own engine sheds.
Early books in the series stated that the Express Train pulled by Gordon the Big Engine did not stop at Knapford but this is contradicted in some later ones by Christopher Awdry.
The name "Knapford" first appeared on a sketch map drawn by Rev. W. Awdry to illustrate the story in which Thomas the Tank Engine and Bertie the Bus have a race. The name comes from the parish of Knapwell, where Awdry was vicar.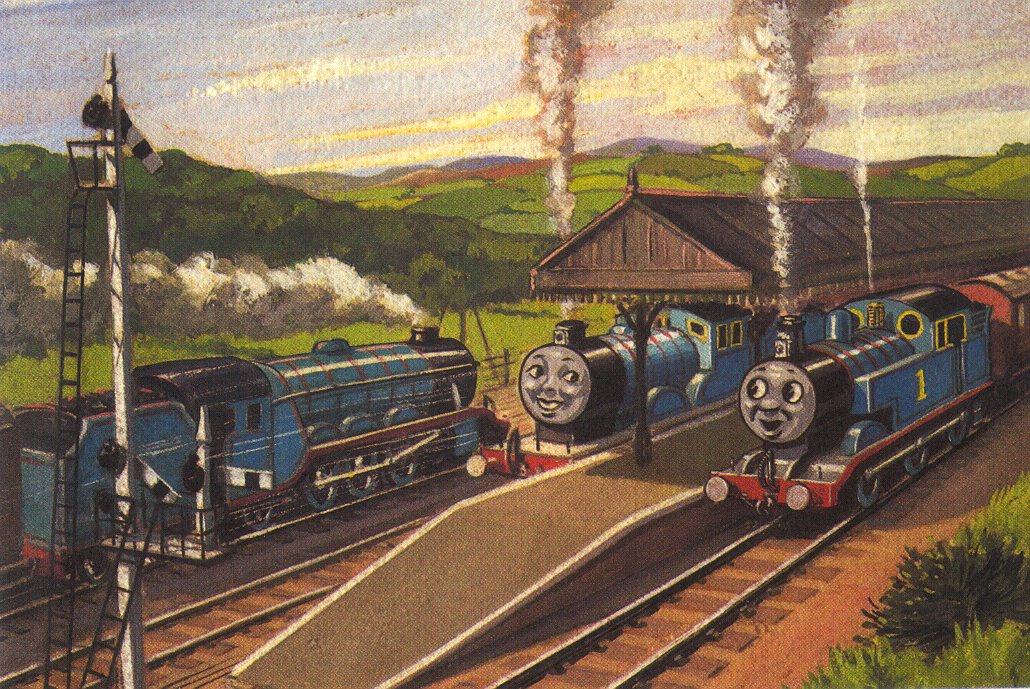 1.) Thomas, Edward, and Gordon at Knapford in Thomas The Tank Engine.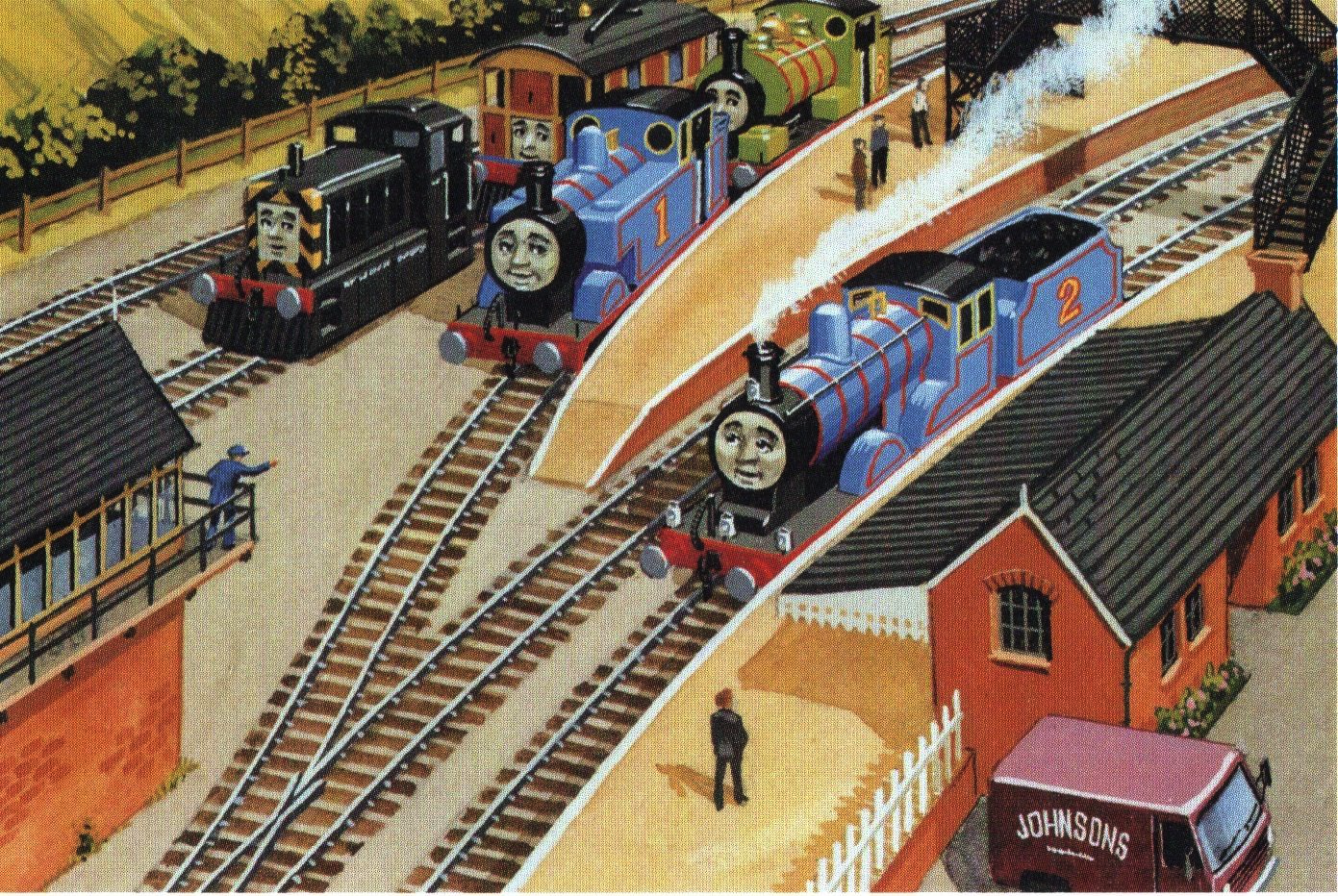 2.) Thomas, Edward, And Mavis at the northern entrance of Knapford Station in Golden Jubilee.
3.) Thomas With Victoria in Thomas And Victoria